Octoburrrr is here and the chill is in the air. Atlantic Solutions loves Halloween and every scary movie that has to do with this chilling holiday. Speaking of chilling, have you ever checked out the most haunted places in America? Look no further, Atlantic Solutions has compiled a list for your enjoyment. Hang with a friend if you're easily scared and let's read about some of the most haunted places in all of America.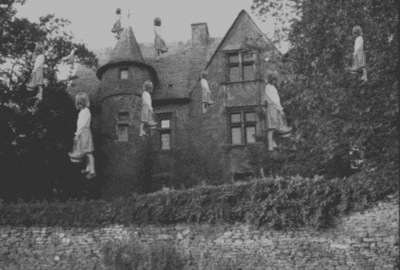 We'll start with place not very far from us. Seabrook-Wilson House in Monmouth County, NJ is also known as the "Spy House." Given that name because the owners used to get the redcoats drunk and pass along information to the rebels. After the house had stood for many years people began to report vivid tales of ghosts and espionage in the house's history.

The Whaley House in San Diego, CA is dubbed America's most haunted house. Supposedly their have been ghosts roamed its hallways since it was built.

The Joshua Ward House in Salem, MA. This house was apparently built atop the land of Mr. George Corwin who was a judge during the salem witch trails. A black lady was frequently sighted throughout the property. She was actually caught on camera once, and many people still debate if the photo is a hoax or not.
The Queen Anne Hotel in San Francisco, CA was originally a girls' finishing school called The Mary Lake School for Girls. The headmistress was so devastated upon its closing that it is said she roams the halls to this day.

The Lizzy Borden Murder House in Fall River, MA is where young Lizzy Borden murdered her parents, who haunt the house until the end of time.

The Amityville Horror House, located in Long Island, NY was renowned for the paranormal experiences of the Lutz family who moved into the house in the 1970's only to find out that there had been a family murdered there. They moved out of the house very quickly.
We hope we didn't scare you too badly! From everyone at Atlantic Solutions we hope you have a very spooky, enjoyable Halloween season, and stay away from haunted houses!