At Atlantic Solutions (Somerset, NJ) we love a good motivational quote. And this is one of our absolute favorites. Are you ready for it?
"To increase your effectiveness, make your emotions subordinate to your commitments." -Brian Koslow
Have any of these things ever happened to you?
You've accepted a job offer. You're really excited about your new journey. You commit to working your way up at the firm. But then you have a really bad day at work. Maybe you have a disagreement with a co-worker, maybe your boss gives you some negative feedback, maybe you lose a sale, maybe you miss a deadline, or maybe you're just feeling stressed and overwhelmed. So you start rethinking the commitment you made to yourself that you would advance and build your career. You're feeling tempted to quit so you stop giving 100%.
You notice that you're not getting enough sleep at night. You're feeling tired and are having trouble focusing. You don't have enough energy to work a full day and then hit them gym. So you decide that you're going to start going to bed by 11:00 in order to get 8 hours of sleep. But then… you notice that you DVRed one of your favorite shows! You're excited. You've been dying to watch it. So you end up saying up until midnight. You wake up the next morning really tired and struggle through the work day.
You have a great conversation with a mentor and he emphatically recommends that you take the time to plan your week every Sunday. You commit to making this a habit because you know that doing so will help you be successful. But then… you have an aggravating conversation with your mother. It sours your mood. Suddenly, you no longer feel like planning your week, so you don't. Consequently, you feel scatterbrained when Monday comes and your week is less productive.
If these three examples don't sound familiar, there are probably loads of other similar scenarios that come to mind for you.
The real secret to success lies in self-discipline. It's about having grit. It's about understanding that the difference between successful and unsuccessful people is that successful people do the things they don't feel like doing. When you subordinate your emotions to your commitments you will be well on your way to achieving greatness.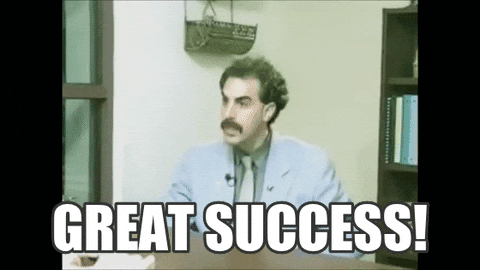 For more from Atlantic Solutions in Somerset, NJ visit us on Facebook!